Annemarie Gotthard
Acrylic and watercolor paintings
Welcome to my world!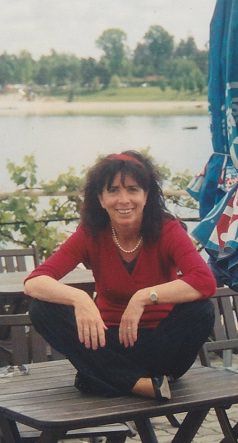 Throughout the years, I have spent most of my leisure time with painting and it has become my passion.
Initially I started by attending several painting courses to acquire the basic skills of the use of colors along with different techniques on which I have since built up and professionalized over the years. During my training with Prof. Lalo Srkalovic in Graz I gained many new experiences and skills in creating a series of paintings which led to my first exhibition - followed by many others.
I believe, there are many ways to capture emotions - painting is one of them but in addition it allows you to act out one's feelings. The colors flow, take on forms and merge into motives or they stay separate, borne solely by one's thoughts and personal perceptions which need to be realized. Painting gives me the possibility to step into another world for a few hours, feel good and capture my feelings in many different ways.
Some keep their emotions hidden forever in their thoughts,
others - like me - set them free and bring them to life.